Get the Look: Rosamund Pike's Wavy Bob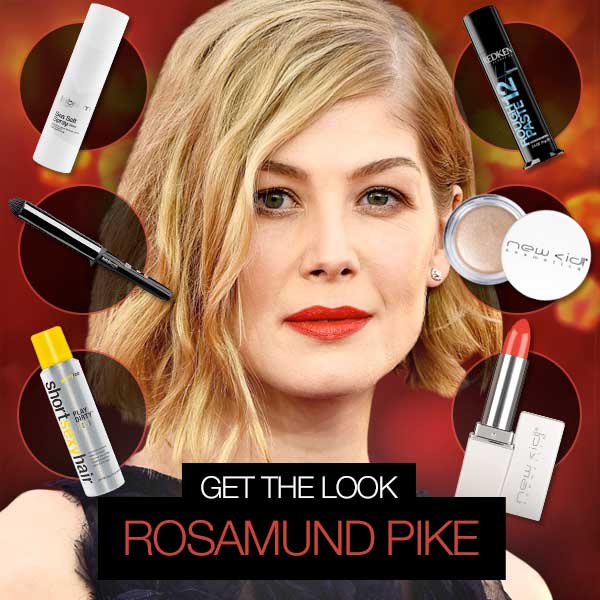 Bobs are one of the most popular trends of the season, and we love this effortless beachy wave style from Rosamund Pike.
Step 1
To add texture to the hair, add Label M Sea Salt Spray to damp hair and scrunch the hair to add definition. Either let your hair air dry, or rough dry with a hairdryer.
Step 2
Once your hair is completely dry, use a waving wand to create more defined waves, focusing on the top layer of your hair. Leave the curls to cool, then gently run your fingers through them to create that messy, lived in look.
Step 3
Now that you have gorgeous beachy waves, set the style by spraying a texturizing hairspray to give a little extra volume and texture and scrunch the curls with your hands as you go.
Step 4
Take a pea sized amount of Redken Rough Paste, rub between your hands and apply to the mid to end sections of your hair to create ragged texture and moveable separation.
Step 5
Rosamund's makeup is kept very classic, with a beautiful shimmery gold shade on the lids. Apply New CID long wear cream eye shadow in crystal quartz across the lid and blend into the crease with a fluffy brush and add lashings of black mascara.
Step 6
A red lip is bold yet classic, so to recreate this look use New CID I-pout lipstick in scarlet.